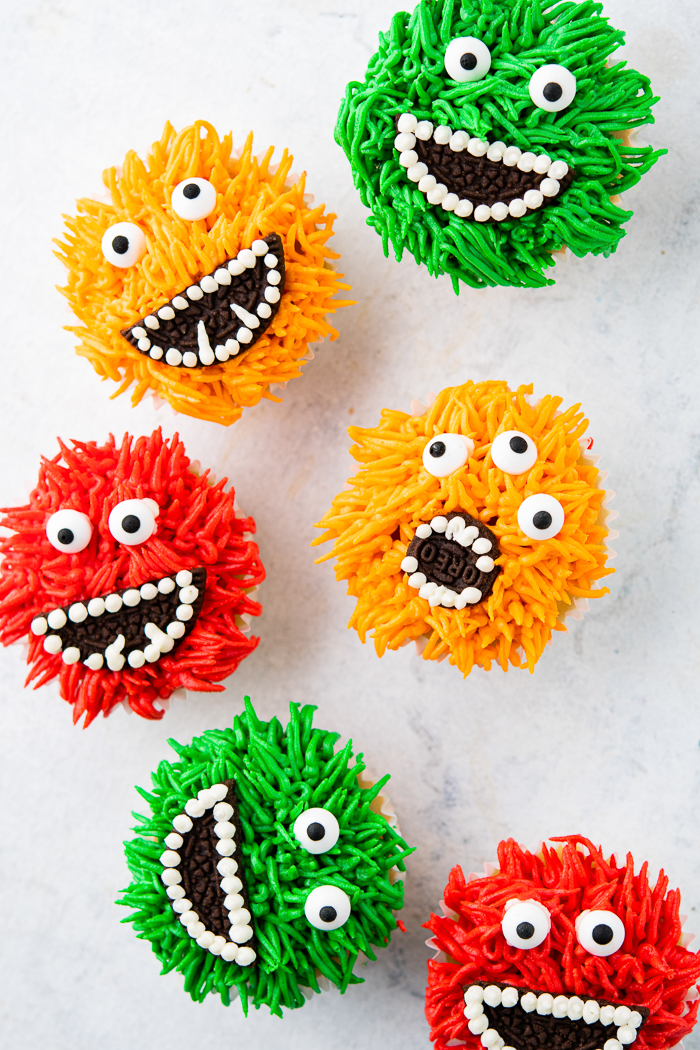 This super fun and cute Halloween monster cupcakes are really easy and simple to make. The cupcakes are so moist and fluffy, and the monster faces are easy to eat and even easier to assemble. It's so creative that I bet your whole family will love to come together to make this Halloween treat.
Hey there, and welcome back, friends.
You are in for a Halloween treat!