With the holidays in the rearview mirror and a new year upon us, now is the perfect time to prepare your North Texas home for winter. Cold weather, snow, and ice can wreak havoc on your home and property, so it's important to take preventative measures before any potential damage occurs. Let's not forget Snowmageddon, the famous snowstorm in Texas in the winter of 2021. I wish I would've been better prepared. Here are 13 essential steps every North Texas homeowner should take this January to make sure your home is ready for winter.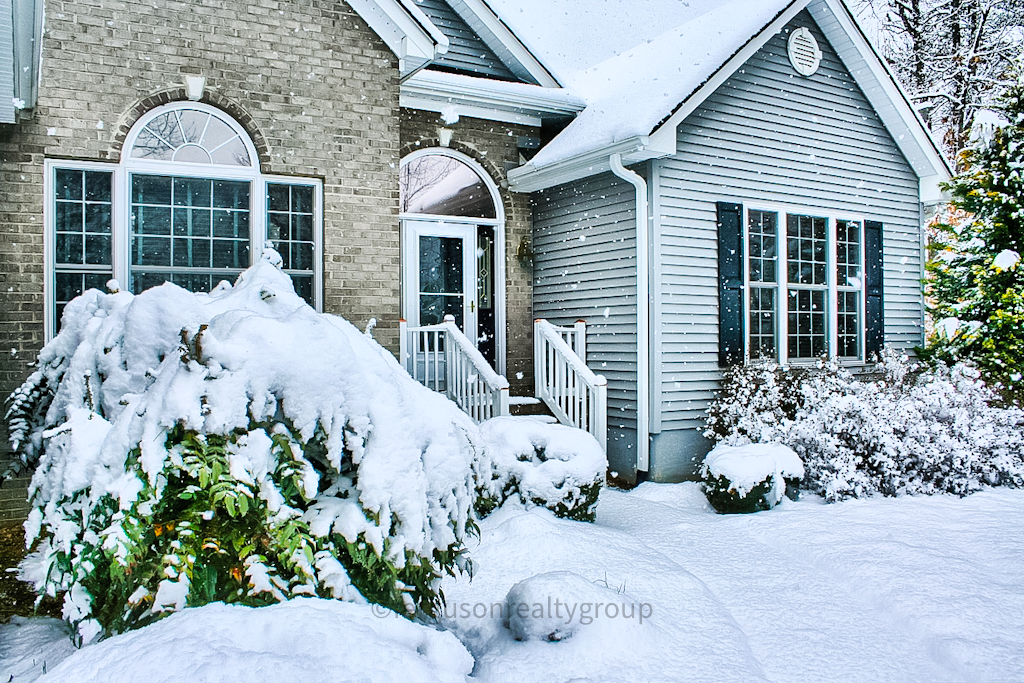 This blog post contains affiliate links. The opinions are wholly my own from my own experience. I may earn a small commission from clicks through to the websites that end in a purchase.

13 Important January To-Dos for Texas Homeowners
With just a few easy steps you can prevent so much of the damage that winter weather brings to homeowners in North Texas. I hope these ideas are helpful and that you can keep this post handy each year for protecting your home investment through the winter months.
For your convenience, you may shop all of my winter emergency supplies here.
Check Smoke Detectors and Carbon Monoxide Detectors
It's tempting to forget about these devices or become complacent about them, but remember that this preventative step can be a lifesaver! Check your smoke detectors monthly and make sure they're all hooked up to functioning batteries – an easy task that requires only minutes of your time. Carbon monoxide is a deadly but invisible gas; it's equally important to check those detectors for peeling stickers or expiry dates. Knowing that you've double-checked these essential safety features will give you peace of mind. Do it now and stay safe!
Protect Pipes from Freezing
Protecting pipes from freezing during cold temperatures is a critical home maintenance task. Take preemptive steps like insulating exposed pipes to keep your plumbing safe and functioning all winter long. In Texas during the winter, even a Whataburger cup can make a difference when insulating your outside water sources!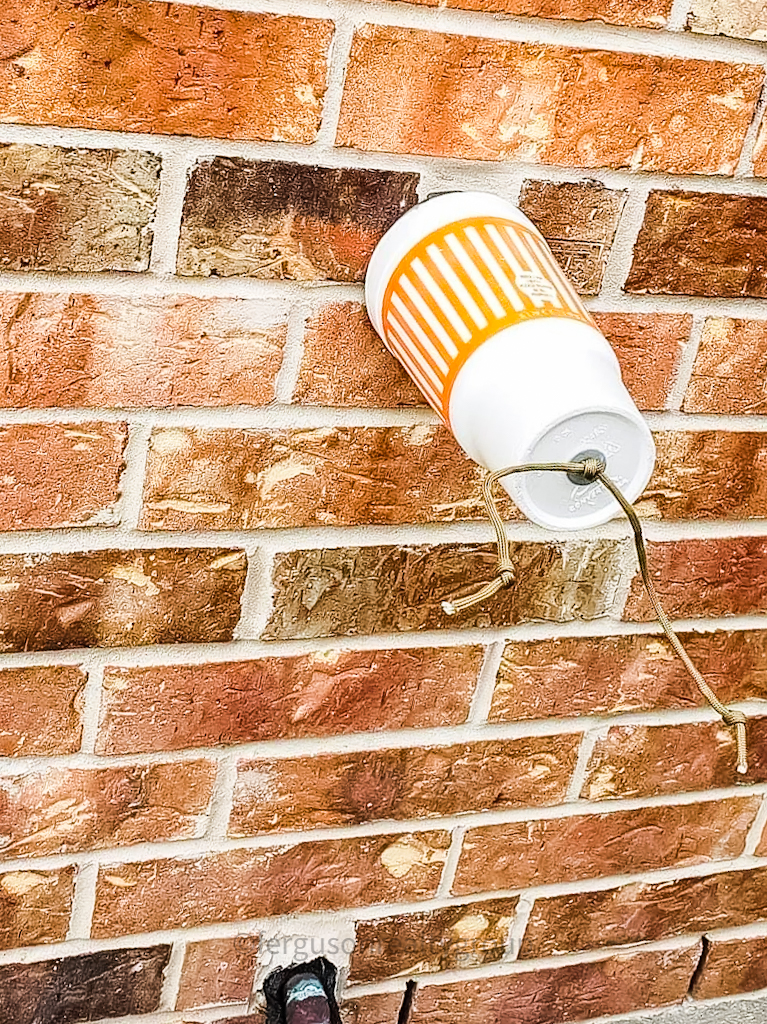 Knowing where the outside faucets or shut-off valves for water supply lines are located is also important in case you need to turn off the water quickly if a pipe does freeze.
Lastly, open cabinets and closets where the plumbing runs through so warmer air can circulate. Protecting your pipes from freezing is an important issue, and I strongly encourage everyone to stay on top of these necessary winterizing preparations.

Trim Tree Limbs Away from Roofline
Trimming the tree limbs away from your roofline is an important step in ensuring your home's safety throughout the winter. Limbs can cause damage to your roof if not managed properly because of their weight once the snow falls, so it is essential to trim tree limbs back in the wintertime.
Trimming a tree doesn't have to be tedious either; there are loads of creative ways you can use this opportunity to update and shape both your trees and outdoor living space!
Create a Space for Emergency Supplies
Having a space dedicated to emergency winter supplies is key in maintaining comfort and safety during the often unpredictable cold-weather season. I would suggest organizing this space in an easily accessible area in your home, like a closet, mudroom, or garage.

Depending on the size of the area, store items such as thermal blankets, flashlights, extra shades of socks and winter hats, extra batteries for smoke detectors and cell phones, candles, and matches, sealed baby formula and food items, rock salt or cat litter to help break up slippery surfaces as needed. Most importantly remember to check/replenish items regularly so you're ready for anything Mother Nature sends your way!
This year we invested in a dual-power portable power generator. We shopped and shopped and landed on this one for affordability, function, and of course peace of mind! Shop all my recommended emergency supplies below.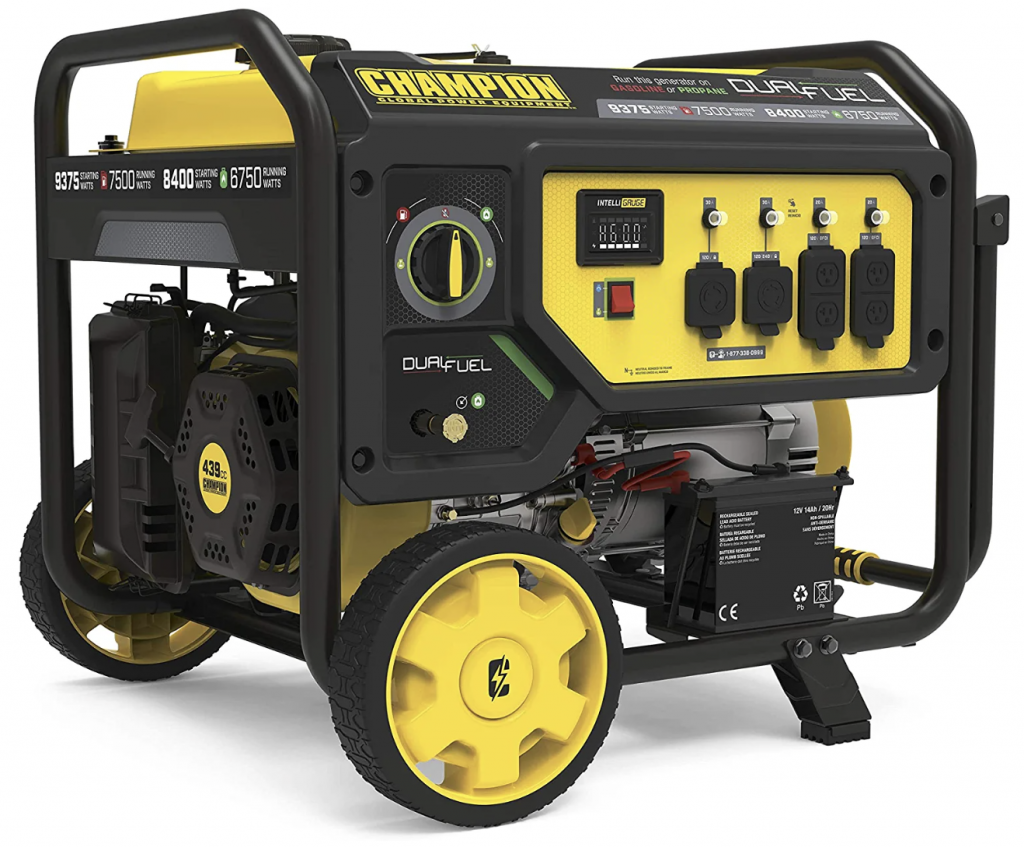 Adjust Attic Insulation
As winter approaches, it is sometimes easy to forget about making sure all of the necessary home adjustments have been made. However, having well-insulated attics can be crucial for reducing energy consumption during colder months and keeping your energy costs low. Adjusting your attic insulation level during the winter is a simple but effective task that can help you stay comfortable, conserve energy, and even save money in the long run.
Just make sure to be careful when working in attics and always keep safety in mind. It's important to choose the right insulation for your climate; then you can install it correctly to make sure you seal the air leaks around windows, doors, and other outlets. Adjusting your attic insulation is an inexpensive solution that offers immediate and lasting benefits!
Check Weatherstripping Around Windows and Doors
Ensuring the weatherstripping around windows and doors is in good condition is an important part of maintaining a cozy home. The key to preserving energy efficiency in your house during cold winter months lies with making sure any air leaks are properly sealed – and weatherstripping plays a big role in that! Each season, give yourself an energy audit by briefly inspecting all your door and window frames for signs of wear or damage to the weatherstripping.

Additionally, you'll want to ensure that the weather stripping still fits in snugly against the frame to keep out any drafts or water vapor. With just a little bit of extra care, you can easily be on your way to saving money – and staying warm – in no time!
Check Your Roof & Gutters
The roof is one of the most important parts of your home when it comes to withstanding cold temperatures and snowfall. Inspect your roof for any missing or damaged shingles, as well as any signs of water damage or wear and tear.
Also check that all gutters are securely fastened and clear of leaves, twigs, branches, or other debris that could lead to clogging. This will help ensure that melting snow has a clear path away from your home's exterior walls and foundation.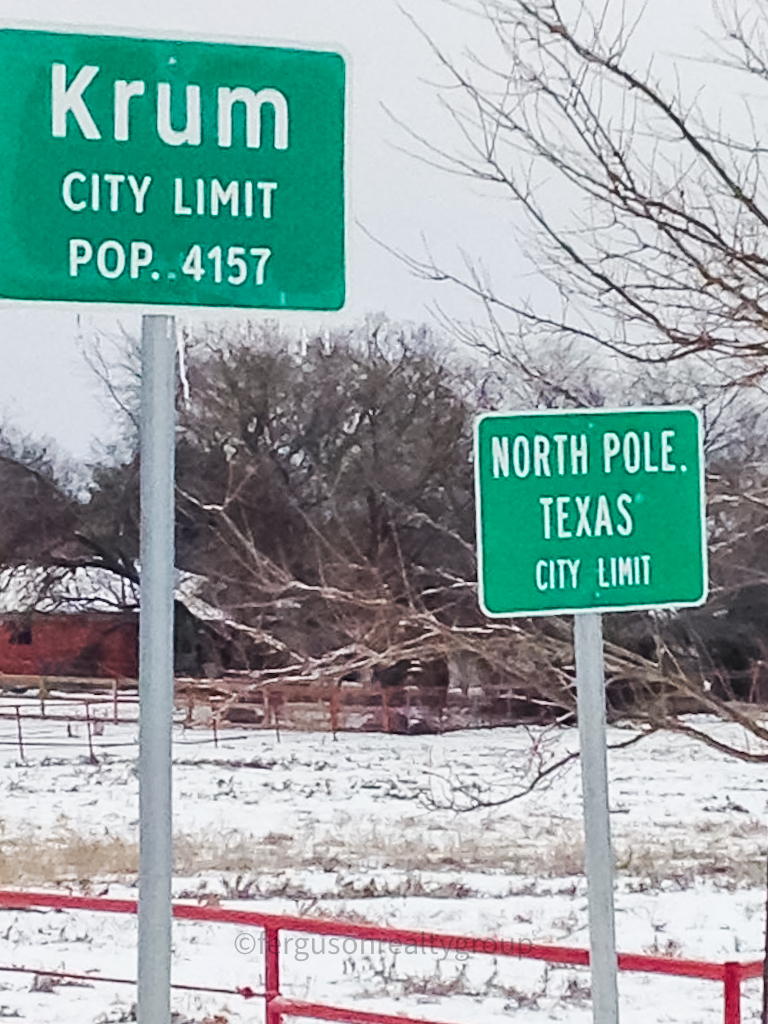 Clean Out Your Fireplace & Chimney
If you have a wood-burning fireplace, ensure it's clean before you use it this winter. Have a professional chimney sweep inspect the inside of your chimney for creosote buildup (which can cause chimney fires) as well as cracks or blockages in the flue. If there are any hazardous obstructions present in the flue, contact a qualified specialist right away. Additionally, clean out ash from previous fires if necessary – just make sure you let the ashes cool entirely first!
Schedule an HVAC Tune-Up
Don't wait until something goes wrong with your heating system; get ahead of potential problems by scheduling an annual tune-up now! A technician will inspect all components of your furnace or boiler to make sure they're working properly and up to date on maintenance. They will also check thermostat settings so you don't waste energy when you don't need to; this simple step can save you hundreds on heating bills each winter! Be sure to change out any filters while there too – dirty filters reduce airflow which causes uneven heat distribution throughout your house.
Protect High Traffic Areas
Winter can be hard on homes, especially high-traffic areas such as entryways and mudrooms. Protect your home from the harsh winter elements by taking extra steps for proactive measures that will ensure the longevity of your floors.

Be sure to add some attractive and durable mats with a deep pile so you can keep dirt and sand trapped before it gets tracked through the house! Topically apply protectants throughout the season and make sure your family takes their shoes off at the door – both easy steps to reduce wear and tear on flooring. With a little extra effort, you can keep your essential spaces looking as good as new even during cold winter months.
Protect Pool Equipment
Winter can be a dangerous season for pool equipment. Without the proper protection, your swimming pool and all its components may suffer from costly damage from extreme cold temperatures. To ensure your pool remains safe and sound throughout the winter months, I recommend taking steps such as draining any water out of the pipes and pump and keeping them dry.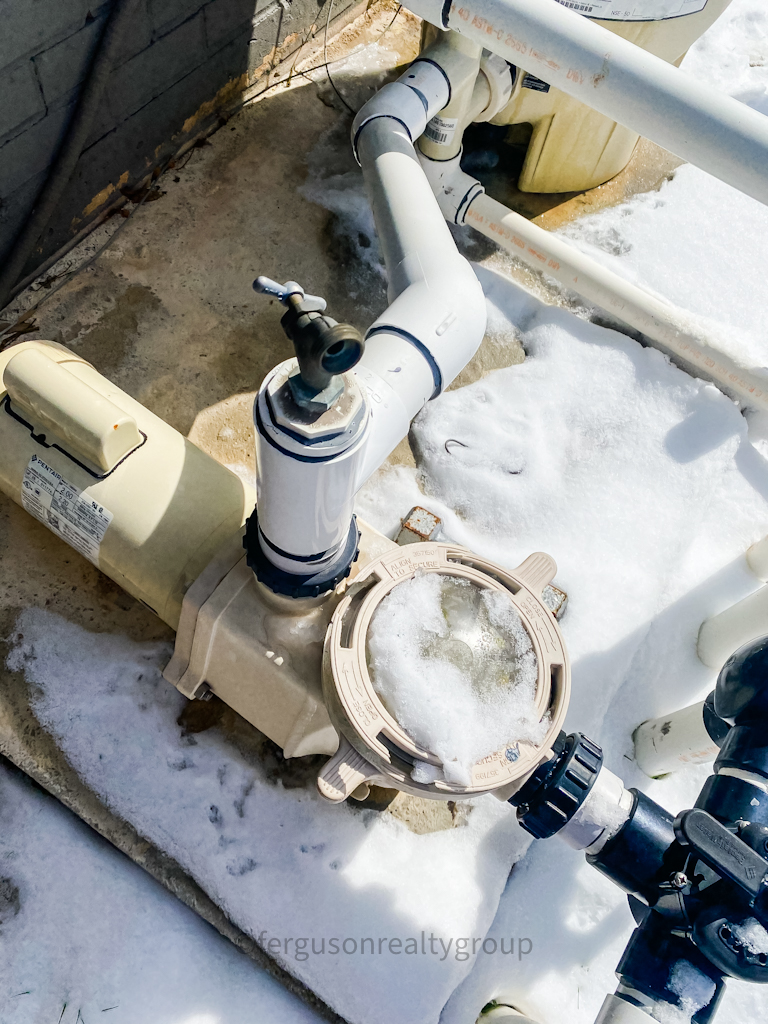 Be sure to cover up your equipment as well as a secure pool cover can protect any remaining water from freezing solid, so invest in a quality winter pool cover made from durable material. Taking these steps now will not only make sure your outdoor oasis is still in great shape next summer, but it can also give you peace of mind all winter long!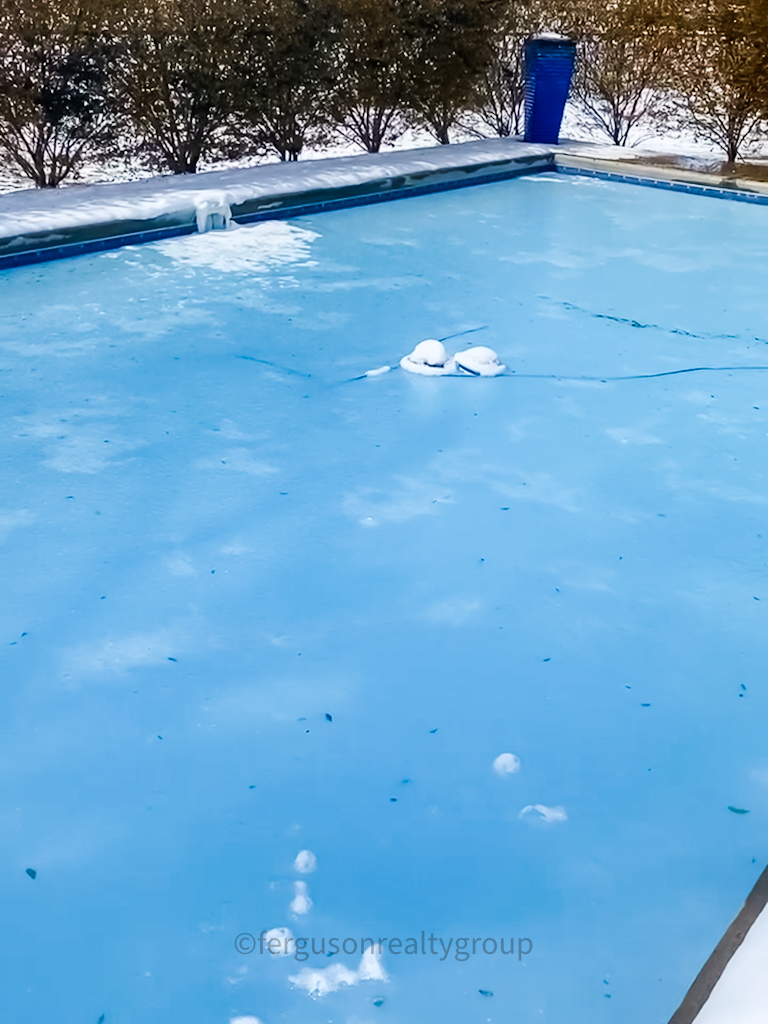 Cover Your Plants and Shrubs
Protecting your outdoor plants during the winter months is an important part of your winter checklist! We spend time and money on our outdoor plants. Cold temperatures can cause extreme damage to more sensitive plants, so taking extra measures to ensure they are properly insulated and prepared can help you enjoy beautiful blooms in the spring.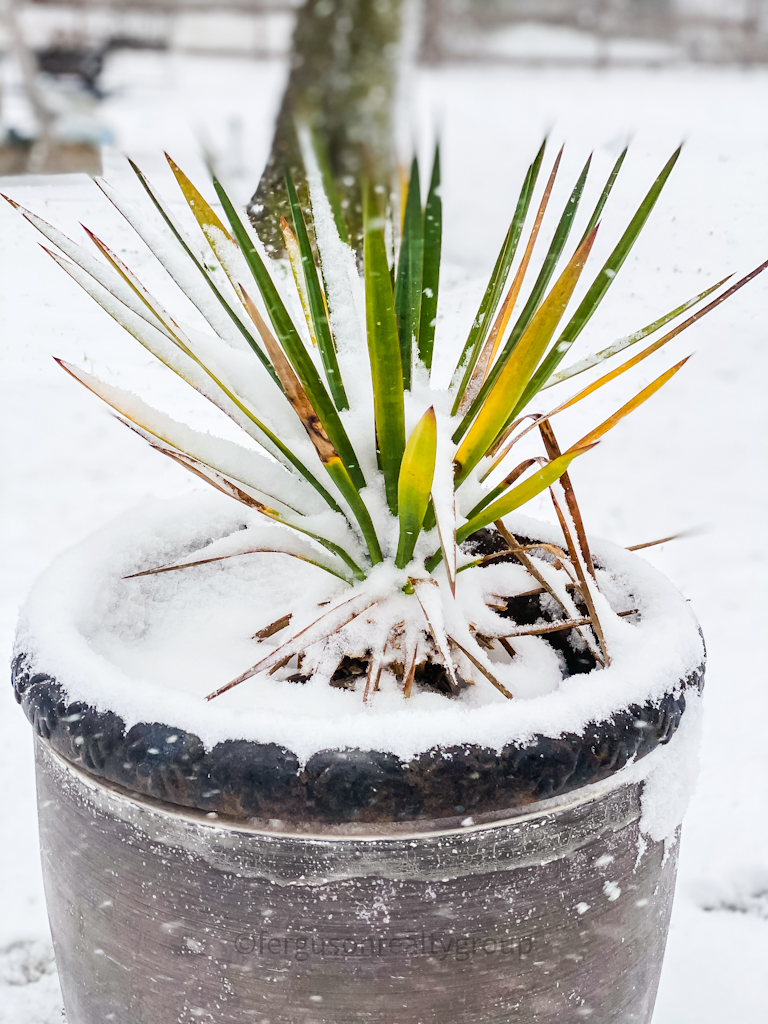 Start by wrapping young trees and shrubs with burlap or other insulating materials. You want to be sure to cover all sides evenly, leaving enough give for the tree or shrub to move slightly as needed.
Next, spread layers of organic mulch around the root base of each plant. Not only does this help with insulation, but it will also provide vital soil nutrition in the coming months.
Following these simple winter preparation tips will ensure success come the warmer season.
Don't Forget Your Pets
As winter time approaches, it's especially important to make sure our pets have the proper care they need. Extra protection from the cold is necessary for cats, dogs, and any other live animals that you may have in your home.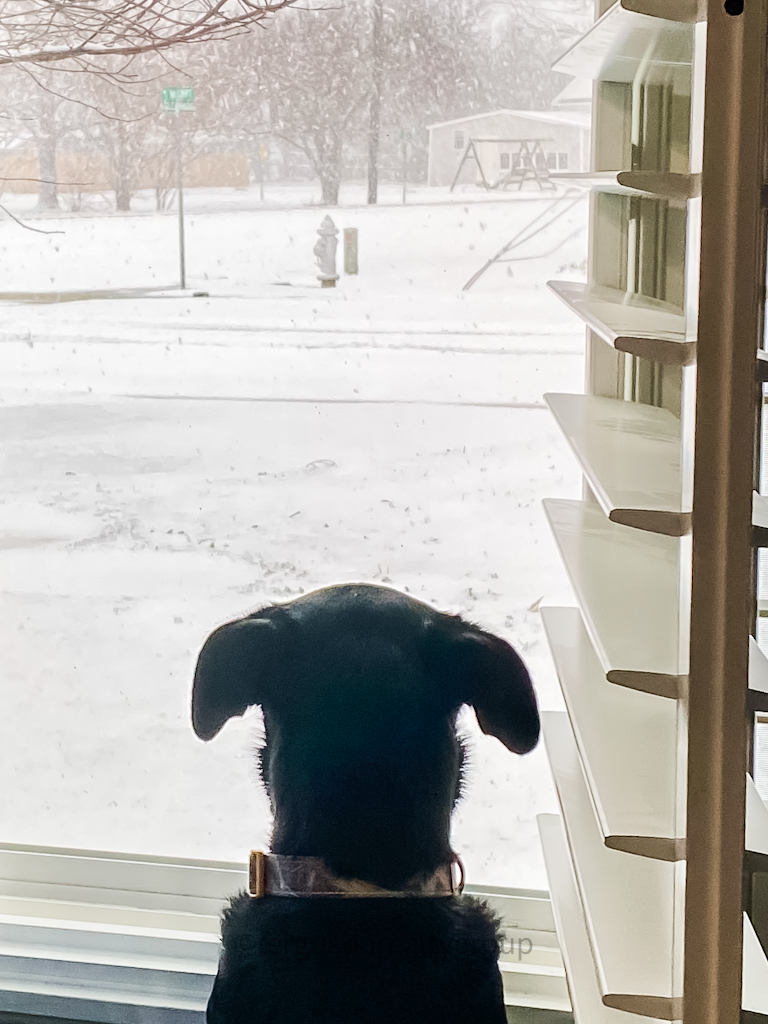 Blankets, coats, and boots are all things to consider for their comfort and warmth. Grooming during this time of year can also help reduce shedding, matting, and discomfort during wintry weather. Be sure to also check their paws as rock salt or other road treatments may cause irritation to their delicate skin.
Lastly, make sure they are getting proper nutrition as maintaining a healthy weight in the colder months can help keep them insulated and warm when braving the chilly temperatures outside!

Winter Home Maintenance Checklist
Check Smoke Detectors and Carbon Monoxide Detectors
Protect Pipes from Freezing
Trim Tree Limbs Away from Roofline
Create a Space for Emergency Supplies
Adjust Attic Insulation
Check Weatherstripping Around Windows and Doors
Keep your Roof and Gutter Free From Ice
Clean Fireplaces and Chimneys
Schedule an HVAC Tuneup
Protect High Traffic Areas
Protect Pool Equipment
Cover Your Plants and Shrubs
Don't Forget Your Pets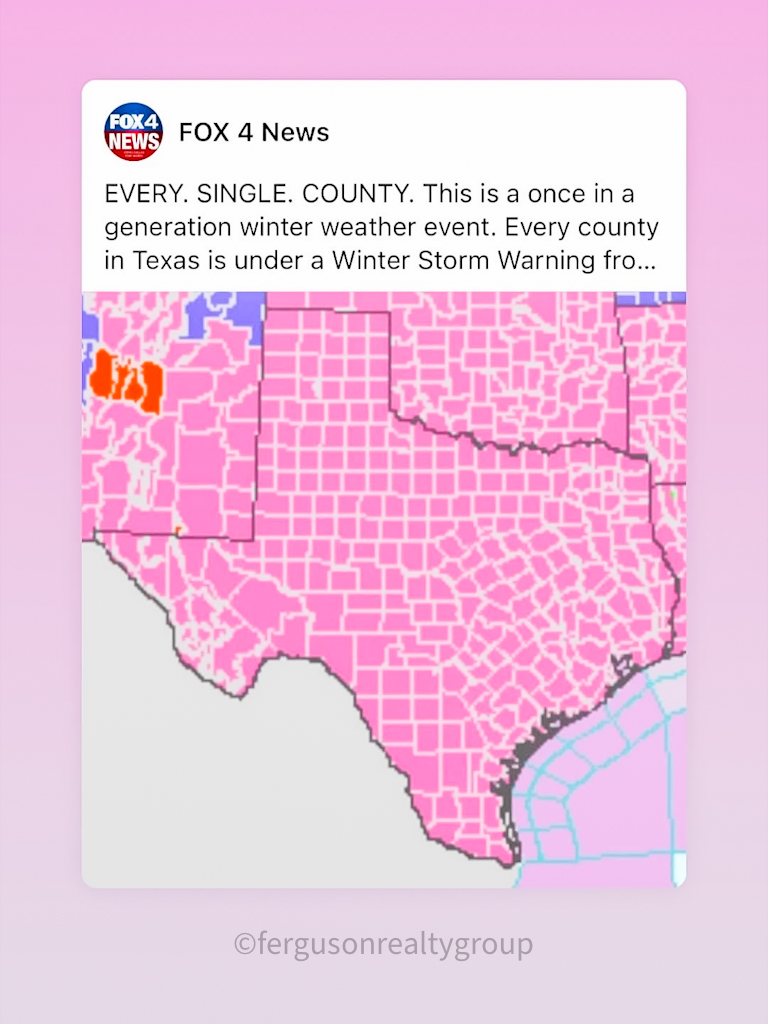 These 13 essential tasks should be part of every homeowner's January checklist! Taking care of these items now will not only save you money in the long run but also protect your family's safety and comfort during the cold weather months ahead. With a little bit of preparation now, you can rest assured knowing that no matter what Mother Nature throws at us this winter season, your home is ready! Happy New Year!